Welcome to the Picking Game!
Picking is the process of gathering items together for a customer shipment.
This game will allow you to control one aspect of picking!
Shipments have to be picked before a certain deadline in order to get to the customer.
The objective of this game is to pick items as FAST as possible without missing a deadline.
Time to explain how ths works!
(tap to continue)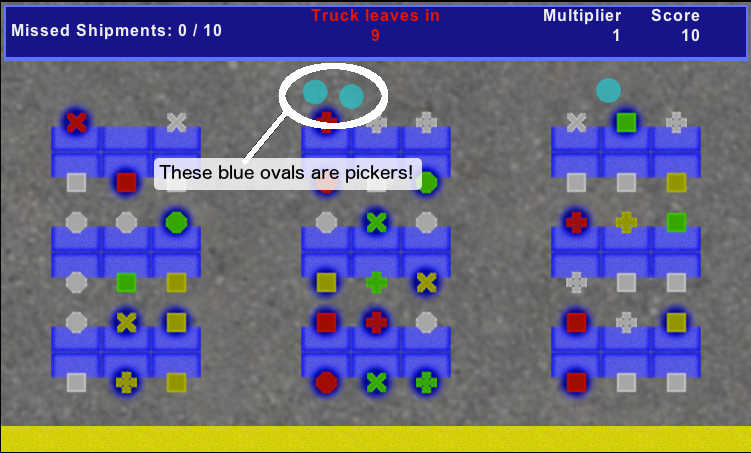 (tap to continue)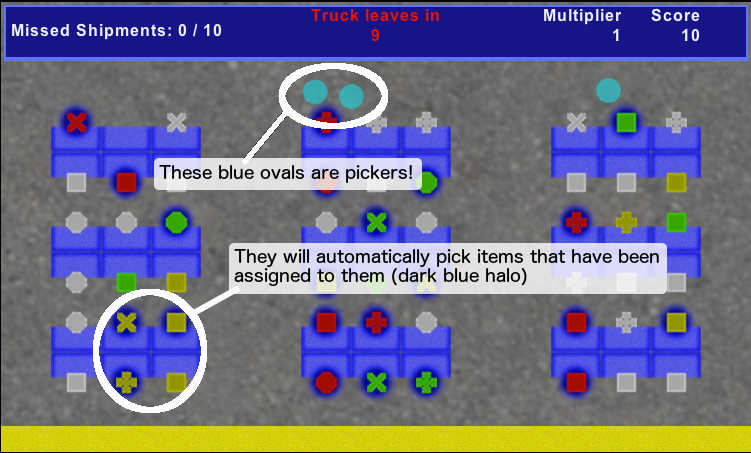 (tap to continue)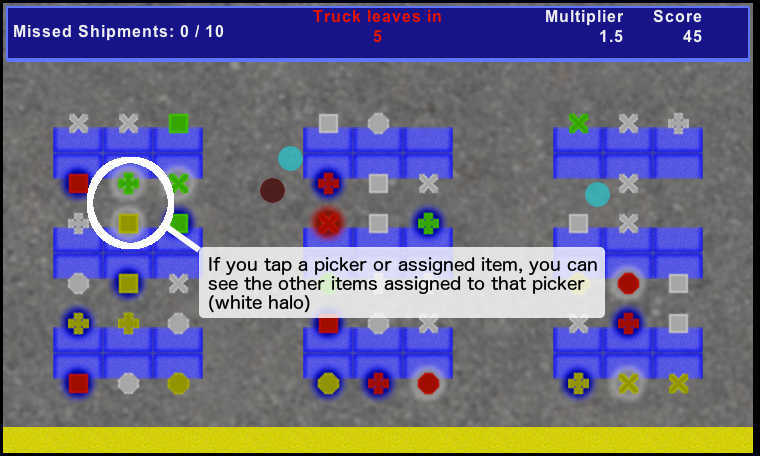 (tap to continue)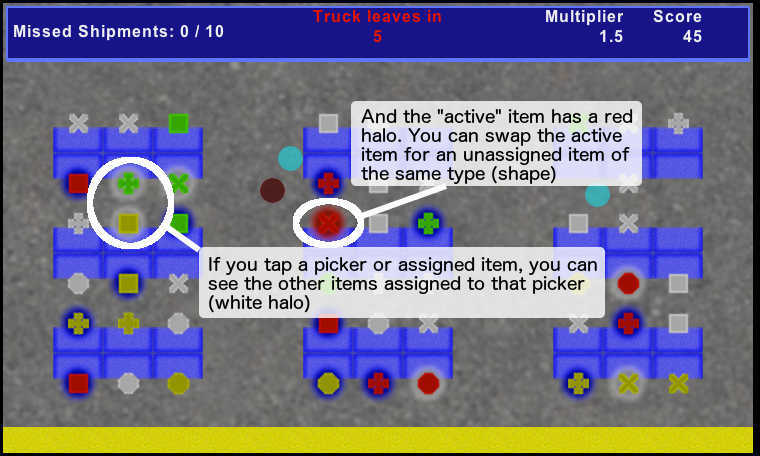 (tap to continue)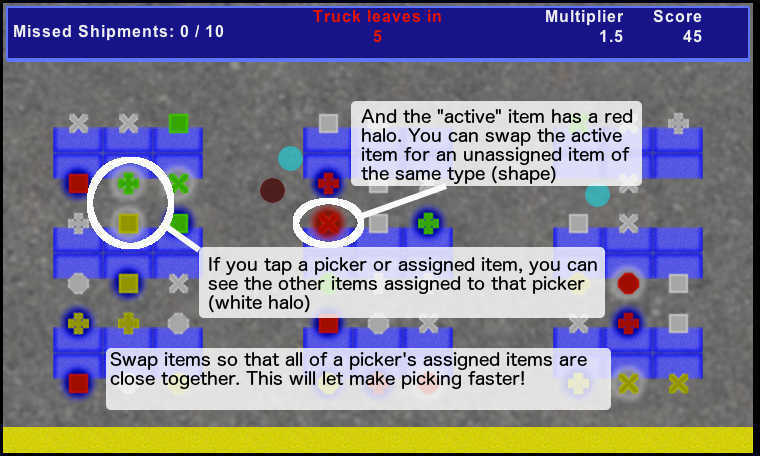 (tap to continue)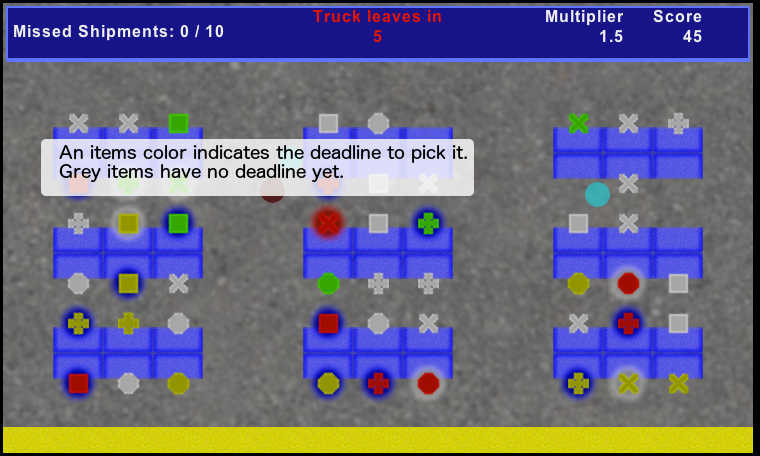 (tap to continue)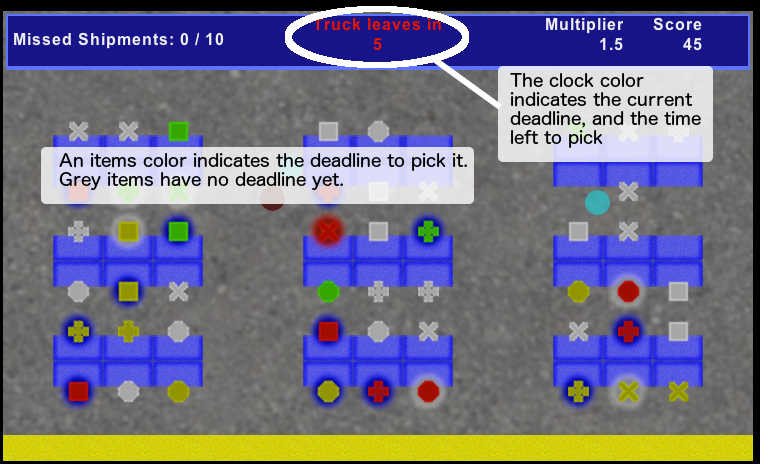 (tap to continue)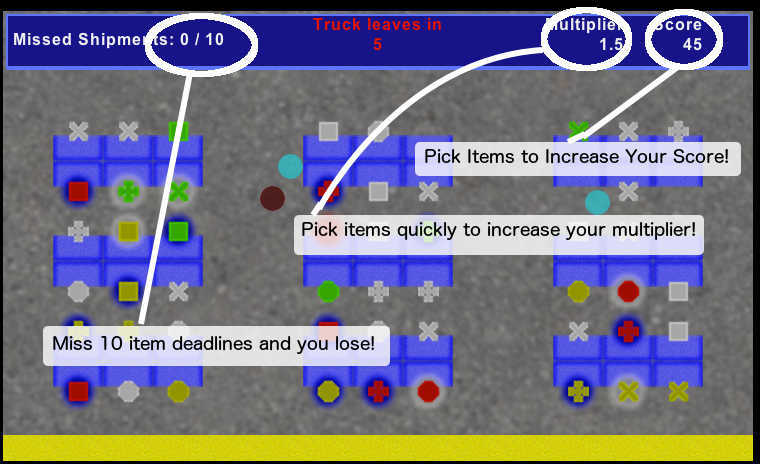 (tap to continue)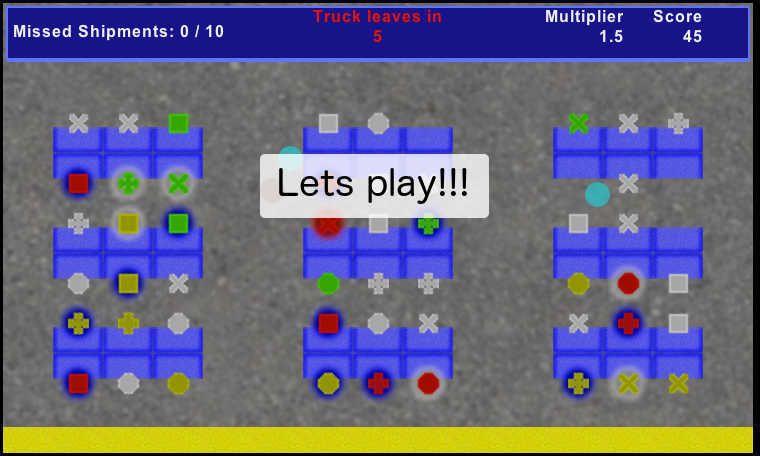 (tap to continue)